Publish Schedules
Publish Schedules
Organizations have different preferences for communicating schedules with staff. This feature provides multiple options. It allows for the generation of PDFs of the complete schedule and individual schedule which can be printed and/or transmitted electronically. And it also allows for quickly transmitting either version as an email from within the application itself.
Complete Schedule
The Complete Schedule option from the gear icon drop-down generates a PDF of the complete schedule.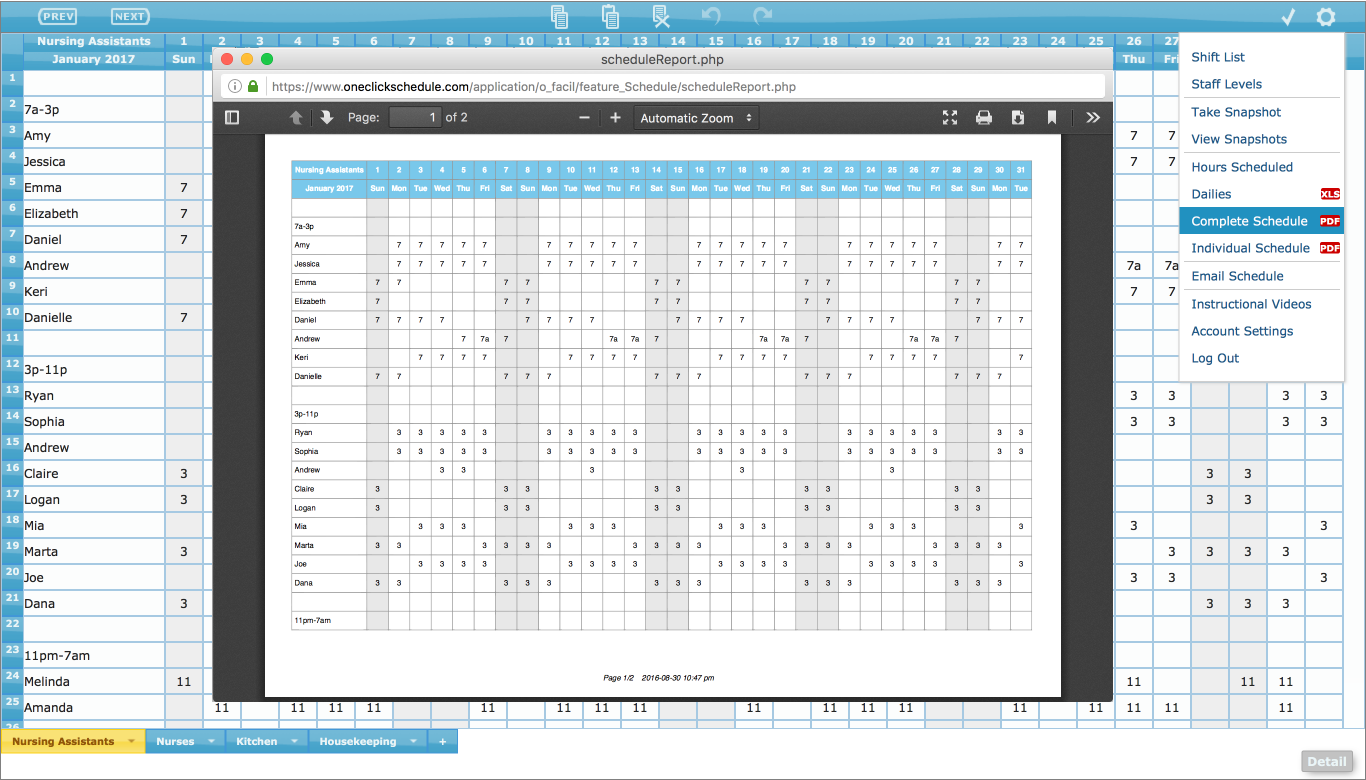 Individual Schedule
The Individual Schedule option generates PDFs of individual staff members' schedules.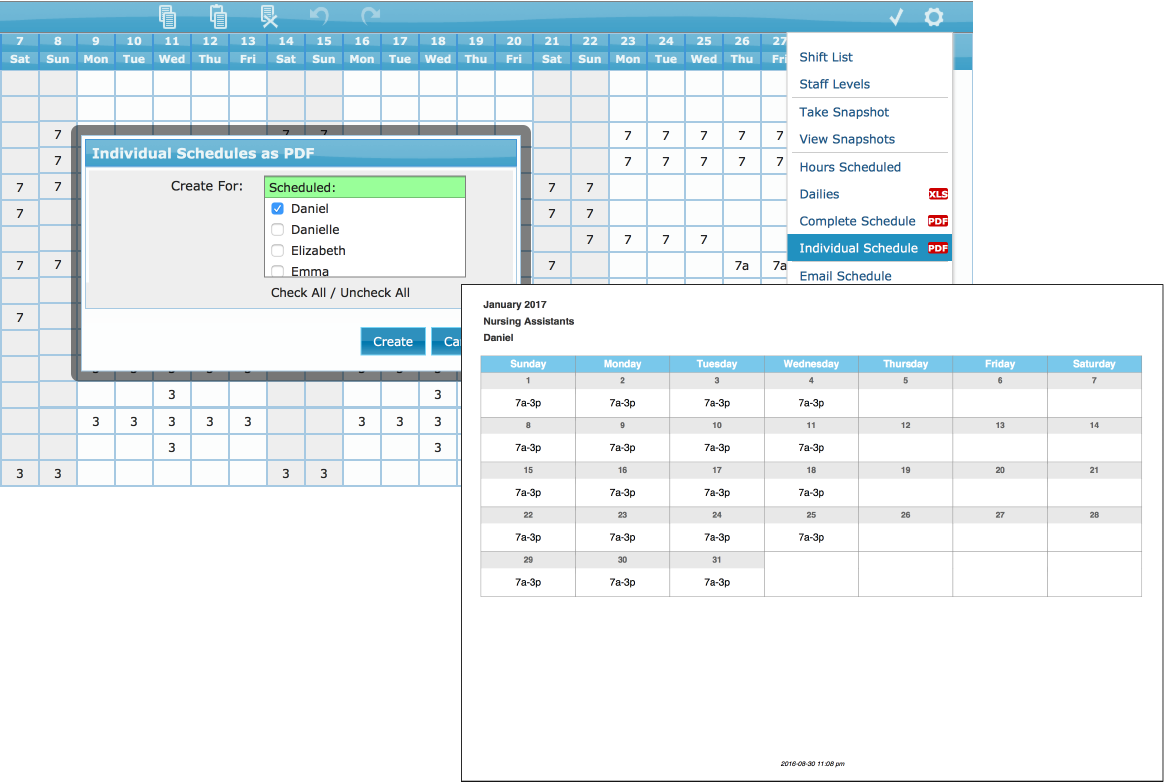 You can check all or uncheck all and then select individuals for whom you would like to geneate schedules. Here we have selected to generate a schedule for Daniel.
Email Schedule
In order to email schedules to staff, staff email addresses should be filled in first. The Detail button instructions explain how.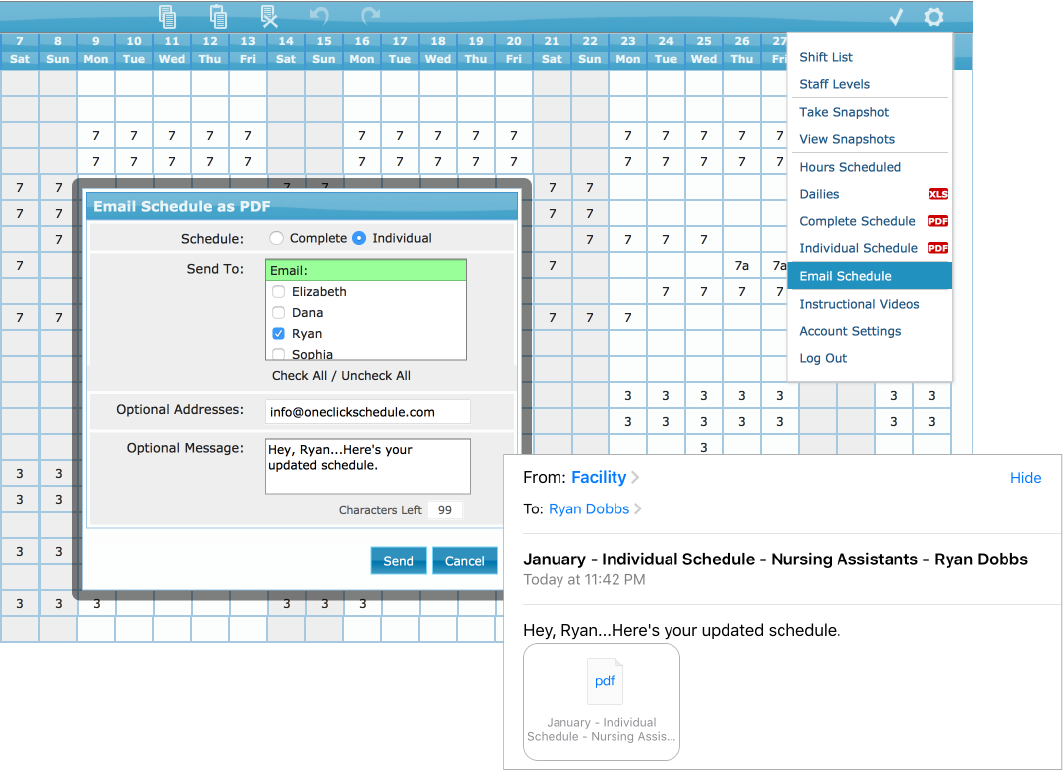 As this example shows, we have sent an individual schedule to Ryan. We selected the individual option and only checked Ryan's name. By selecting Check All, we can send either the complete or individual schedule to all staff at once.) We added an optional email address as well as an optional message. The email confirmation shows how the message and schedule are communicated to staff.